Links and Resources
Email me with the subject "free Mp3" and I will send you a free recording entitiled "Colour Breathing" that can be used to reduce stress, anxiety and for pain management.
___________________________________________________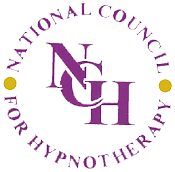 ___________________________________________________
NLP Representational System Test

Useful Handouts:
Anxiety:
Detecting and Changing Unhelpful Thoughts Worksheet
Managing Negative Thoughts and Worry Handout
Smoking Cessation:
Benefits of Going Smokefree (from the NHS)
Weight Loss:
Bereavement:
Coping in Crisis (Cruse in Surrey)
Articles by Gianna:
Hypnotherapy for the Treatment of IBS
FOR SALE:
MP3: How to Improve Your Life Using Self-Hypnosis (£10) - 23min 03 sec
The most comprehensive self-hypnosis MP3 recording available - with space for you to create your own visualisations, affirmations and post-hypnotic suggestions! Comes complete with 2 PDF's - 'The Self Hypnosis Template' and 'A Guide to Self Hypnosis.'
The recording will lead you through a head-to-toe progressive relaxation, followed by a guided meditation in which you will find yourself in a beautiful, secluded garden. You will then go down ten steps in the garden to a doorway that leads to your own personal place of relaxation This personal place is then the platform for the self-hypnosis to follow.
Self-hypnosis can be used for a number of reasons, including, but not limited to:
Boosting Self Esteem
Strengthening Confidence
Weight Loss
Habit Breaking
Relaxation
And much more...
MP3: Beach Visualisation (£10) - 25min 24 sec
This unique visualisation helps with washing away stress and worries in your life as well as building up self-esteem and positivity. The first part of the recording includes a progressive relaxation and deepener and the second part includes the beach visualisation, complete with the sound of gentle waves lapping on the shore.
More information about Hypnotherapy
(Click above to watch a video of a client talking about her experiences with Hypnotherapy)
(Click above to download articles
about the uses and benefits of Cognitive Hypnotherapy)
______________________________________
Other accredited hypnotherapists and links in the UK:
Gary Maddison (Oldham)
http://www.gfmhypnosis.co.uk

Brenda Bently (Birmingham/Stratford upon Avon)
Building Belief Hypnotherapy
http://www.buildingbelief.com
Chris and Elizabeth Clarke (Bristol)
http://www.candeclarke.co.uk
Additional Links:
Stress Reduction Basics
The Most Complete Stress Reduction Guide Available Online
Enhanced Healing Through Relaxation Music